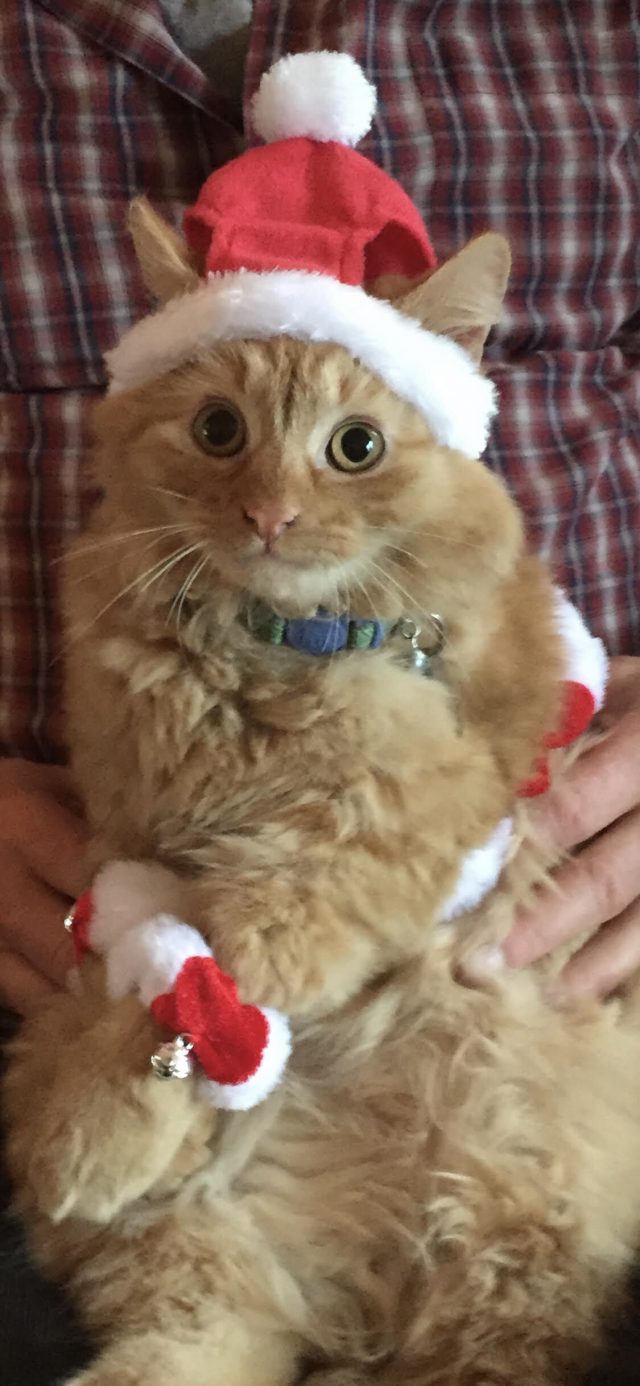 Bandit Sterbach
inclind
Therapy Cat in Residence
After a brief stay at a local humane society during his youth, Bandit graduated top of his class as Number One Kitten. It was all smooth sailing from there! Bandit began his residency as a Therapy Cat for What Is Your Voice, Inc. in 2015 and has been setting his paws on the hearts of Sussex County ever since.
Bandit enjoys climbing on top of cabinet soffits, walking through DIY projects, and standing on laptops at critical times. When he's not being a glorious ball of fluff, he can be found lounging with his cat cousin, Willow, or magically knowing when to jump into a lap to provide some quality therapy for those feeling distress.
Bandit is a graduate of Eating All The Food In His Dish ASAP, and is pursuant to his Master's inAbsolutely Not Listening To You.